Customer Loyalty programs have helped companies to connect with their customers for decades. However, the programs do not always work out as expected. Let's say that a credit card company promises you travel rewards. But what happens when you've signed up for the card and find the benefits don't interest you at all or that the points to miles scheme is stingy compared to other credit cards? You'll probably ditch the card at the first chance.
What about customer loyalty programs for groceries with which you collect points on every purchase? The rules and restrictions tend to be very detailed and when you try to redeem earned points, you may find that they translate into just a few dollars. Worse even is when you can only use them for specific brands—maybe brands with products that you've never purchased before and don't plan to start buying now.
These are examples of loyalty programs that have failed to gain insights into the customer base. As a result, they don't encourage members to keep adding points or to renew their program membership. What's missing is insight into consumer preferences.
Research shows that consumers today are not getting more loyal, despite the proliferation of rewards and loyalty programs. An analysis by Sogeti showed that almost 90 percent of social media sentiment on loyalty programs was negative. Meanwhile, a survey by Accenture revealed that 77 percent of consumers in the US were retracting their loyalty from a brand at an accelerated pace.
The same trend can be seen in other regions. According to Mastercard, Asia-Pacific consumers have, on average, 7.6 loyalty programs in their wallets—but these programs are not truly influencing consumer behavior. Mastercard found that the net promoter score for the loyalty programs across the Asia-Pacific countries it studied was -5. (A net promoter score is a measure of customer experience, calculated by subtracting the total percentage of Detractors from the total percentage of Promoters.)
In short, loyalty programs are failing to engage customers. There are a few reasons for this.
One reason for this failure is a lack of personalization. That doesn't mean sending the people on your list an email with their first name in the greeting, but instead tailoring programs to individual members' preferences, buying habits, lifestyles, and needs. Another, according to Sogeti, is the "lack of a seamless multi-channel experience"—the failure to consider multiple online and offline consumer touchpoints. Customer service issues, including long call wait times, also plague loyalty programs.
Mastercard released research showing that when customer loyalty programs failed to satisfy customers they typically lacked "simplicity, transparency, accessibility and relevance of program delivery". These factors were considered more important than the range of rewards and benefits offered. Preference for the nature of rewards—such as discounts, cashback, and complimentary products—differed per country, indicating the need for international companies to tailor their programs to specific markets.
How Global Companies Are Driving Customer Loyalty Through Digitalization
Digitalization makes loyalty programs better. Through digitalization, marketing managers can improve the ease of access and use, transparency, and relevance of their loyalty programs. They can implement personalization and multi-channel strategies that work.
When we talk about loyalty and digitalization, we're not referring to having a website or a mobile app. It's about seamlessly integrating digital touchpoints into different aspects of your loyalty program to improve members' experience and encourage positive interactions with your brand.
Walgreens is one of the largest pharmacy store chains in the USA. The company sells products related to health, fitness, and nutrition. They rolled out the Balance Rewards for healthy choices program to encourage members to live a healthier lifestyle. By tracking healthy behavior, such as a daily run, members can earn rewards points and discounts on Walgreens purchases.
Members can link the Balance Rewards app to their health devices, such as a fitness watch or a blood pressure monitor. They earn points for simply using the devices to track their activities and physical status. This data connection allows Walgreens to recommend relevant products and activities, encouraging purchases and reminding customers to use the devices they bought.
The Balance Rewards program also gives members points for setting a goal for quitting smoking and tobacco. When a member activates this feature, the app also recommends its own consultation services for people looking to quit smoking, as well as online drug prescriptions that help them achieve their goal. That's good for the customer and good for Walgreens.
Walgreen's program incorporates various consumer touchpoints. Members are reminded of the program not only when they make a purchase or need medicine. Even offline, when pursuing healthy activities and goals, they can be connected to the loyalty program through their health and fitness devices.
The app's integration with devices, the pharmacy's online store, and other services like booking a consultation allows members to earn and use points with ease. By allowing members to add their daily activity logs and health goals, the app can recommend relevant products and services.
In China, athletic brand Nike also implemented an online-to-offline strategy to fully localize its Nike+ membership program. First, it chose a widely used platform—WeChat, which has in excess of one billion monthly users in the country. WeChat allows companies to create Mini programs as "sub-applications" within the main app's ecosystem.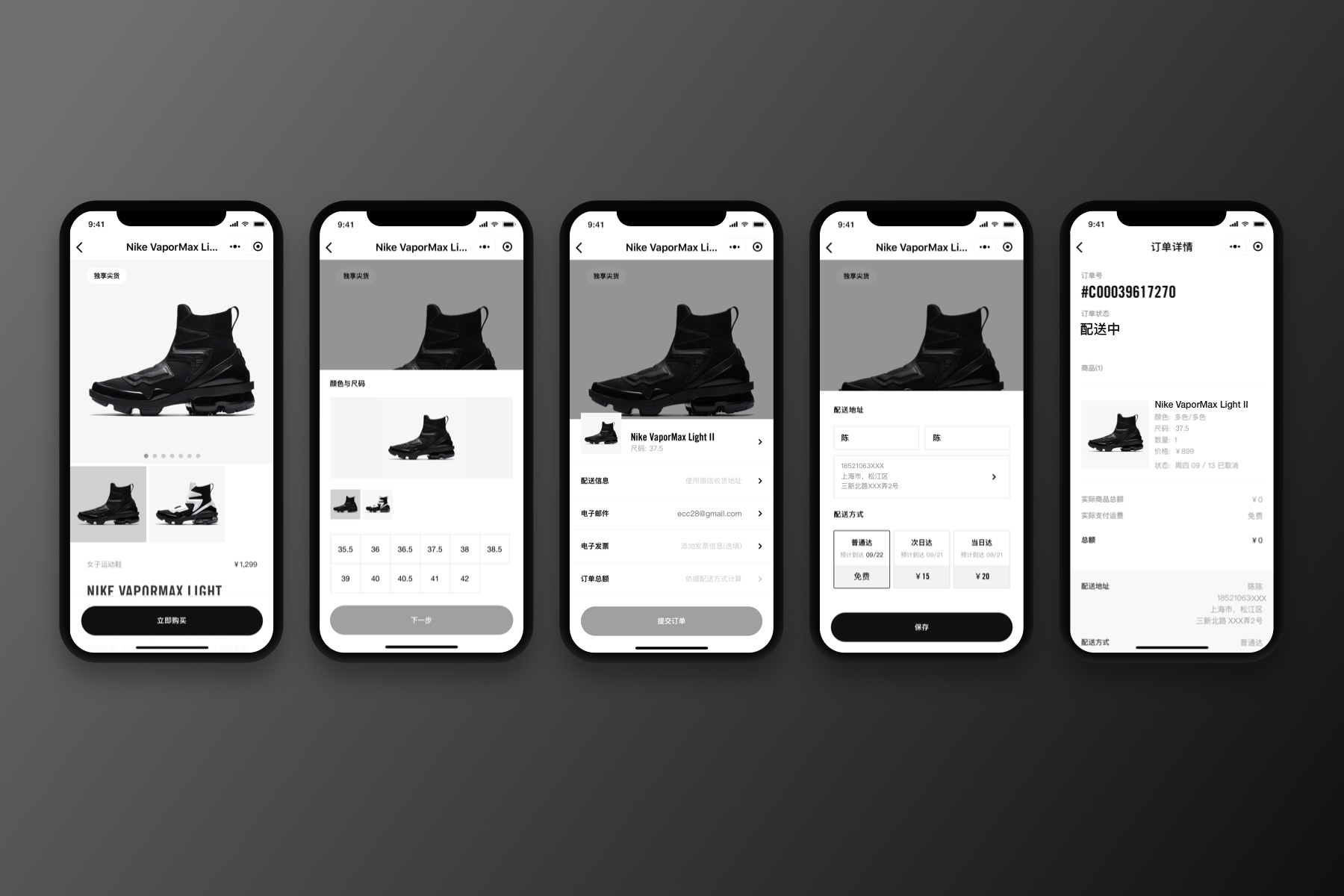 Nike uses its Unlock program on WeChat to deliver exclusive content, offers, and product access to members. The company also opened its House of Innovation in Shanghai, an online-to-offline store that features not just products, but also sports experts who provide advice on workout routines, choosing the right pair of athletic shoes, and customizing the design of a pair of sneakers.
Nike+ members can book these services through the Mini program. In the store, shoppers can scan QR codes to launch the Nike Mini program on their phones, redeem their membership program points, and make a purchase.
Nike designed its program in China this way because of data gathered through constant discussion with its members and feedback on the app. This feedback gave Nike the insight that its members in the country preferred higher quality and a good user experience over more features on the app.
How To Improve Customer Loyalty Programs With Digitalization
Marketing managers can use digitalization to reinvent and rejuvenate loyalty programs and help drive membership participation and engagement.
Drive Relevance Through Personalization
By enabling the collection and analysis of user preference data, digitalization can help marketing managers personalize loyalty programs. For example, if consumers log into an app or landing page via a social media account, then scan a QR code on a product using the app or page, opt-in data from their social media profiles can be extracted and be used to personalize promotions, ads, and loyalty programs.
Such personalization may be done on a market level, such as Nike's design of its Nike+ program in China, or on an individual level, such as Walgreen's product recommendations.
By enabling personalization, digitalization makes loyalty programs relevant to each member. As the previously referenced Mastercard study showed, relevance is one of the major factors that influence members' satisfaction with loyalty programs.
Leverage Multiple Customer Touchpoints
A digitalized loyalty program is situated within online and offline customer experiences. A morning jog (offline) can be recorded on a loyalty app (online) through an Internet of Things device, such as an activity tracking watch. Scanning the QR code on a product or product package can activate a membership app and the customer can make a purchase using rewards points, or apply customization features to the product with that app.
Improve Simplicity And Accessibility
Marketing managers can use digitalization to reduce or eliminate manual processes, such as signing up for a program, verifying one's identity, bringing a loyalty card to a store, warranty information completion, and signing a receipt as proof that you have purchased a product and earned points.
Digitalization even makes online processes faster, such as launching an app automatically upon scanning a QR code, instead of having to type in a website URL, enter log-in details, and search for a product on an online catalog.
There are also improvements to be had in the area of payment processing. Cosmetics retailer Sephora's Beauty Insider mobile app is integrated with the Apple Passbook mobile wallet, allowing users to make and track their purchases and redeem rewards with a few clicks. Customers who use the Passbook on Sephora's app are shown to purchase twice as much as those that didn't use the Passbook. That's certainly a compelling reason to think more about digitalization strategies.
Improve Transparency Through Real-time Tracking
Points can be updated in real-time, even when based on an offline event, such as quitting smoking (in the case of Walgreens' program) or visiting a store. Members can track events and items like:
Points/rewards earned per purchase
Rewards earned for different activities, such as for visiting a store or attending an event sponsored by the brand
Possible rewards and the actions that members need to take in order to earn them
Points/rewards redeemed for each activity and purchase, along with details of the event or transaction
Customer's usage history of the app or program
Customer data used by the program
Increase Customer Engagement
Digitalized loyalty programs enable engagement-based rewards, instead of simply those based on transactions such as purchases. For example, location-based analytics can tell a loyalty app when you've visited one of the company's stores—and reward you just for being there. The North Face, an outdoor recreation brand, rewards its VIPeak members for joining official events, such as endurance challenges and speaker series.
Other engagement activities include taking surveys, recommending the program to a friend, sharing a coupon code, reviewing products, rating the customer service in stores, and participating in a social media campaign. Members can also be rewarded for continued use of products or for customer advocacy, such as sharing the products on social media.
Looking Beyond Purchases And Points
Attracting new customers can be five to 25 times as expensive as retaining existing ones. To retain customers and keep them engaged in a company's products and services, marketing managers must look beyond purchases and points when designing loyalty programs. To be effective, a loyalty program today needs to consider changing consumer lifestyles.
Consumers are often connected to the internet through their mobile phones and IoT devices. They are faced with an ever-increasing range of choices, both in brick-and-mortar outlets and on e-commerce stores. Physical and digital advertisements compete for their attention. They can access a myriad of content with a few clicks. They expect information to be easily available online and for processes, such as program sign-ups, status updates, and payments, to be done seamlessly.
To tie in these experiences and meet these expectations, loyalty programs need to be fully digitalized. They need to connect offline and online channels, and leverage data to analyze members' preferences and personalize their programs accordingly. By implementing a digitalized strategy, companies and marketing managers can increase their chances of driving consumer engagement and maintaining membership loyalty.